Jon Rayner - Founder, President of the Board & CEO
Jon originally hails from Amherst Massachusetts and has called San Diego home for 16 years (family since the early '90s). He immediately started working in the recreational sports arena starting as an official, which was a new direction just coming off of the playing field. After years of refereeing and umpiring locally, Jon took a leap of faith and decided to start a new social sports community in San Diego, modeling the basis of San Diego Social Leagues off of the sports and social industry model and recently has adapted the model to include quality programs for underserved communities, corporate team building, discount club membership and other innovations. Jon works diligently to ensure that all aspects of San Diego Social Leagues operates to the highest standard and also cultivates relationships with the community and our partners.
Becky Rayner - Board Member - Budgetary Advisor
With over 10 years in high level budget and finance, currently holding a prestigious position with a top San Diego research driven health system, Becky brings invaluable skills and experience to our management team; ensuring operational sustainability and growth.
Chris Quinn - Board Member - Business Development Advisor
Chris's passion for sports and interest in improving health care efficiencies are something inspired him to be a part of our team. He is an experienced healthcare executive who has been for the past 10 years, improving healthcare delivery in the United States. Chris works with hospitals and health systems across the country maximizing care a profits with pharmacy service business units. Chris knows that in order for San Diego Social Leagues to reach mission success, our business systems need to run optimally to maximize every dollar used in our operational processes.
Bob Link - Board Member - Community Involvement & Fundraising Advisor
After a 40 year career with the Navy as Contracts Director at Pt. Loma, Bob has been very bad in retirement. That is because Bob is a philanthropist and civic leader whom can't stay away from contributing to projects that serve the humanities. Bob currently sits on the San Diego Downtown Development, East Village Residence Association, San Diego County ADU Coalition and Uplift San Diego Boards. Bob is committed to the success of all the projects he involves himself with and looks forward to building quality community programming in San Diego.
Dillon Kline - Community Outreach Program Director
Originally from the northeast I have found my home in Southern California and will probably never leave. My background is in clinical social work after getting my masters at the University of Denver in 2011. I have spent the last ten years working in mental health, foster care and end of life care. I am also an artist, lover of Hip Hop and the mom of eccentric four year old twins. I believe in social justice and self determination. I also believe that community has the power to change life experience in a time where isolation has become the status quo. I am excited to be joining San Diego Social Leagues as Community Outreach Specialist in continuing their mission to build community through sports, social and charitable events.
Mike Hernandez - Lead Grant Writer
Mike Hernandez is a proud San Diego local. He was born and raised in San Diego and grew up attending local schools and lived here until he left for college. After short stops in Boston and Los Angeles for his education, he returned home to continue his career as an educator. His passion for San Diego sports, especially the Padres, is unrivaled. More importantly, his passions for education, diversity, inclusion, social justice, helping marginalized populations, and the love of his hometown are the driving forces behind his desire to join the San Diego Social Leagues team. Mike's main goal in life is to have a positive impact on those he comes in contact with through love, kindness and by working with San Diego Social Leagues he can best reach his goals of being a positive impact on San Diego communities.

SoCal Adult Softball - Softball Partner
The father, son combo of Pete and Mitch McNamara have been a staple in San Diego coed softball for over 20 years. With their experience and reputation as a not only top notch league organizer/manager but also the character that aligns with our mission at San Diego Social Leagues. We are honored to be aligned.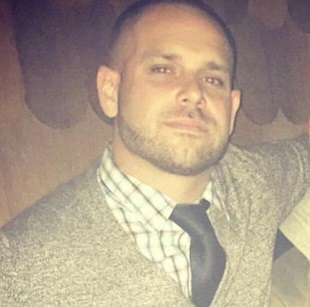 Eric Huth -
Outreach Manager & MVP Club Coordinator

Originally from Boston, Eric is a Navy Veteran who is hailed as "The King" of the San Diego Night Life for the better part of a decade. He has worked in the Gaslamp for 10 years and helped open high-class venues such as Sidebar, Fluxx, F6, AD & Rustic Root. He currently still holds his position as one of the nation's best independent hosts; booking clients in Miami, Boston, New York, Los Angeles, Seattle, Las Vegas & San Diego all just in the past year. When it comes to industry connections, Eric is at the top of the list in San Diego.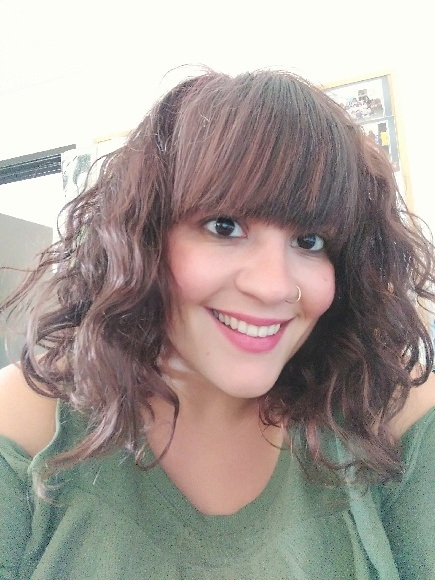 Jessica Dorn - SDSL Ambassador
Hey there!! I am Jessica, your favorite SDSL ambassador. I grew up in a small Michigan town to a lower middle-class family and we didn't have much money to put me into expensive dance and piano lessons; so we did the low cost version of sports. Growing up with 3 brothers and a dad whom coached baseball I was destined to play fast pitch softball. From backyard games like pig, horse and around the world (and drilling 3 point shots), to hitting balls off a tee at 6 and hitting 220 ft bombs as an adult always gave me a great feeling. I used to watch A League of Their Own I really wanted to play baseball (Girls can do anything guys can do! Lol.) but here I am and my real love has been softball. It reminds me of home and all the practice with my father and I hold these moments most dear to me.
My energy, personality, humor and love for the game has me excited to go on this journey with San Diego Social Leagues and bring people together and get THEM excited about softball too. With the many opportunities SDSL will bring to meeting new people I am sure I'll be seeing you all around!!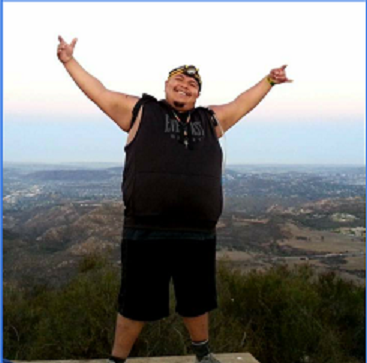 Miguel A. Corona Jr. - SDSL Ambassador
Hi! I'm Miguel and am a extremely happy, old-fashion human being with a passion for life. For s living, I am a chef. I truly love to be in the kitchen experimenting with flavors and learning new dishes. Outside of the kitchen I'm either all over the place or at home relaxing with my wife Julie and our wonderful pets. I love to go hiking as you can see and try other sports...and I love to try new, random, weird things like glass blowing. I'm a blue belt in Jiu Jitsu with 2 bronze medals so far. I loooooove to compete in any way possible but practice great sportsmanship. I love to make human beings smile, especially when they're in need. The best way to describe me is ONE LOVE!!